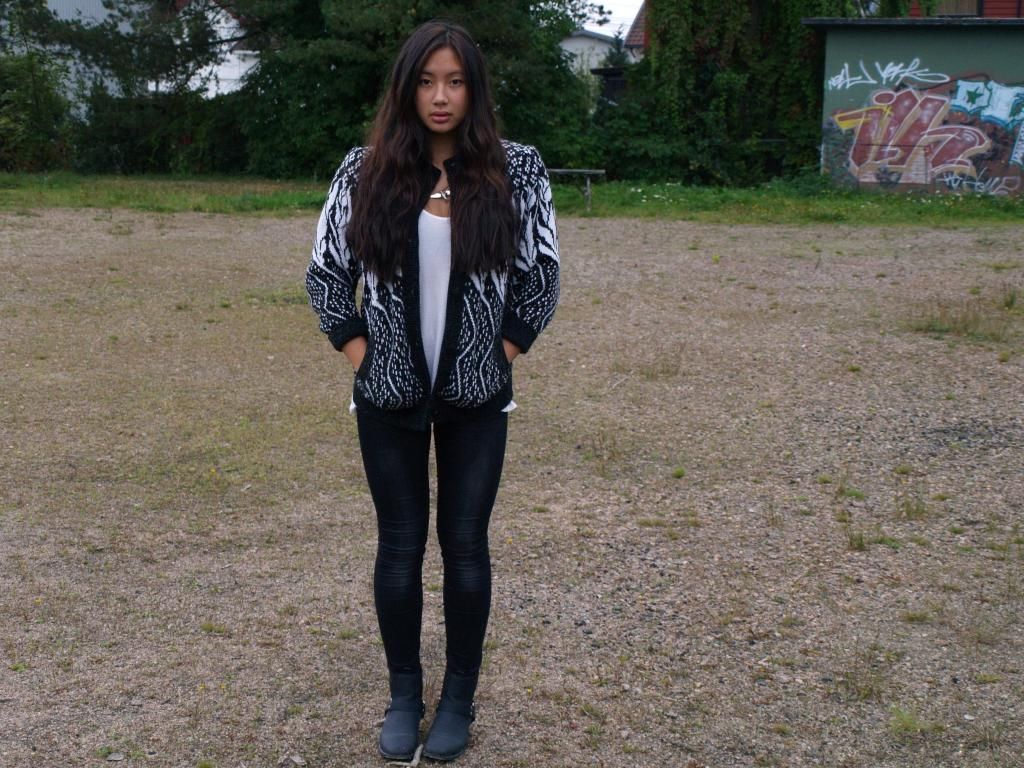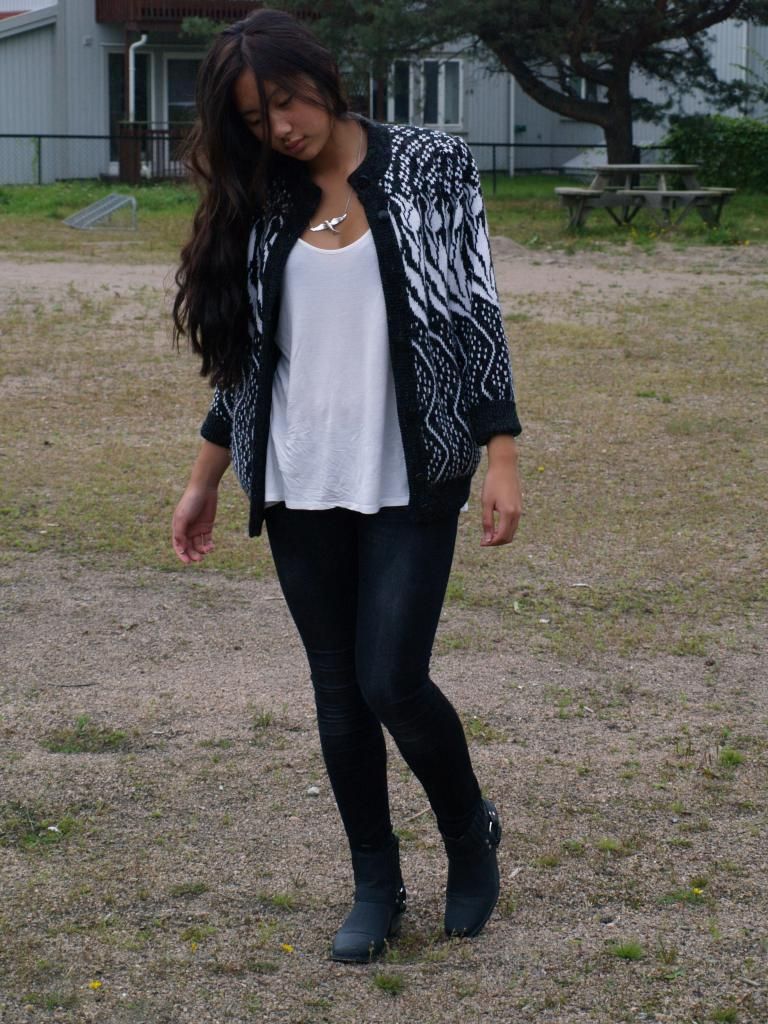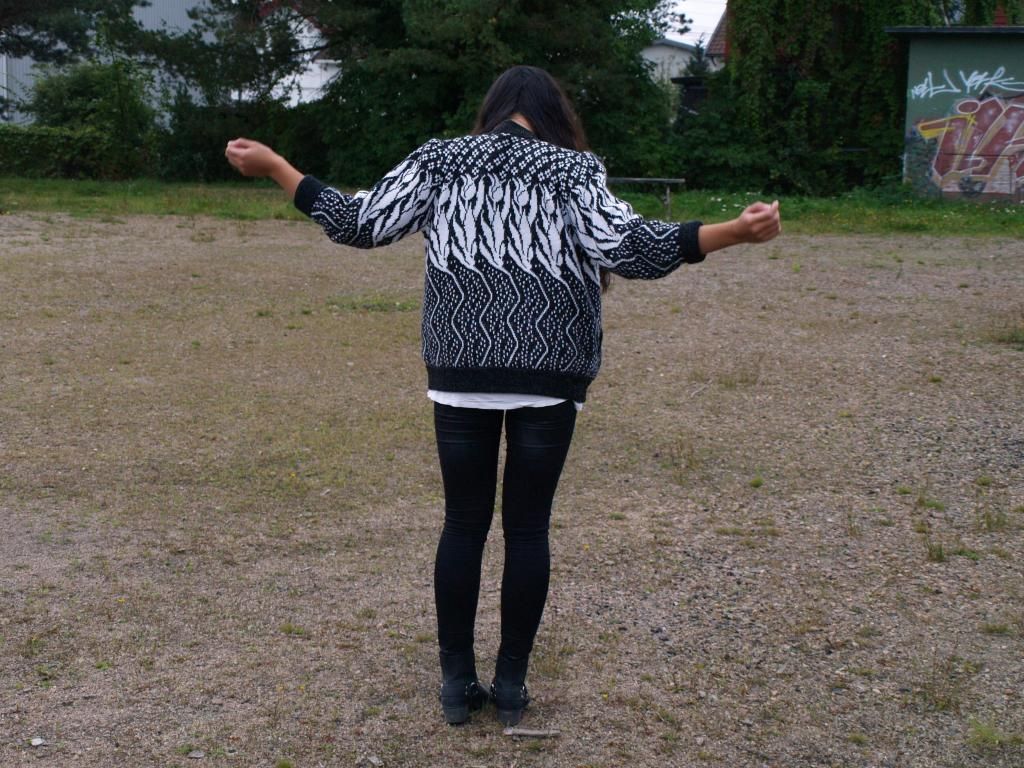 Old cardigan - Mama's // Jeans - Bik bok // Boots - Nelly // Singlet - New Yorker
Hi!
I haven't really had the time to update the blog the past days, so sorry for the absence.
I think the autumn is kicking in here in Norway. The weather is getting colder and the sun is disappearing. If it was me controlling the weather, I would have given us a warm autumn this year. Not too hot, because I like the autumn trends, clothes and all, but not to cold either.
Anyway, this is just a quick hi, showing you today's outfit. I've been sitting on the computer for the last five hours trying to decide what and where I'm going to study after high school. Maaaan, it is hard! When I think I'm sure about one thing, I think of another school/program. Soo therefore I still have a lot of homework to do before I can rest my head on the pillow.
Have a great evening!
- Linh